Tackling climate change requires big business solutions.
Sustainability is now central to an effective business model. It's not just good sense to curb emissions and preserve resources, it makes business sense too.
The Rapid Decarbonisation Consortium brings big businesses together to accelerate the innovations and nurture the collaborations that will help the UK reach its net zero target.
The Consortium is based on the proven operating model developed by the Cambridge think-tank The Centre for Business Innovation and is backed up by the knowledge and resources of Clean Growth UK's three leading applied research university hubs.
It will help member businesses develop and implement technologies, processes and strategies that will cut their carbon emissions by enabling learning and collaboration.
Solve problems together, learn and collaborate
Understand best practice
Build relationships with fellow sustainability pioneers
A member-driven agenda meaning maximum ROI for participants
Run under the Chatham House Rule: repeatable but not attributable
Leadership positioning for your company
Contact Mark Riminton, Investment Platform Manager, for more information.
Download the brochure (1.5MB).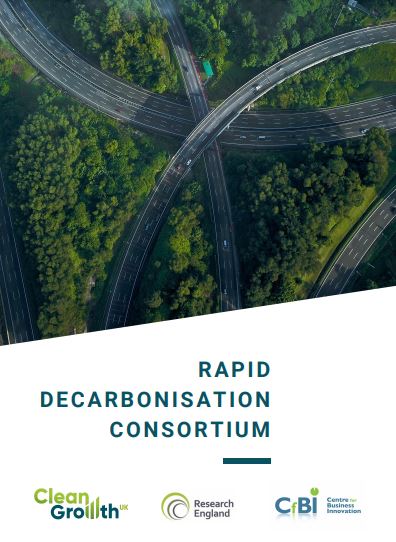 Run in partnership with: